COVID-19
Trending
Vaccination Plan is coming to Seychelles as COVID-19 cases spike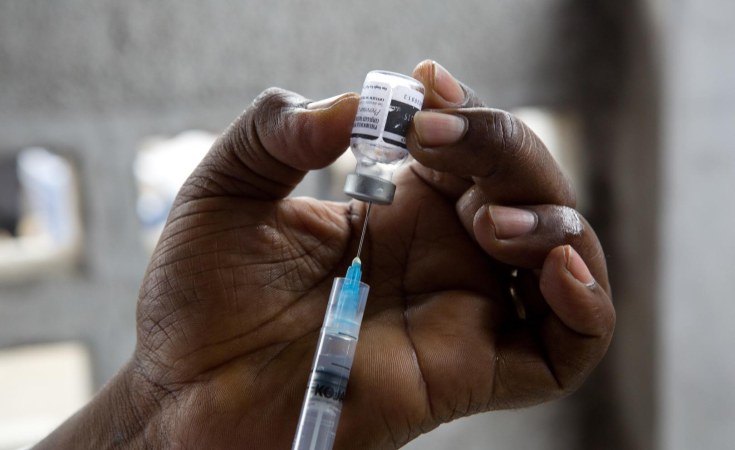 Seychelles is expected to roll out its COVID-19 vaccination plan this week, an official said, as cases of the covid-19 virus climb and spread to other islands.
Praslin and La Digue the 2nd and 3rd most inhabited islands of the Seychelles Archipelagoes confirmed their first cases of COVID-19 infections which has caused fear and concerns that COVID-19 has spread further intp the local community community than first expected .
As the population braces itself to the growing increase of daily cases, the Public Health Commissioner confirmed in a press conference on Monday that it had received communication from the World Health Organisation (WHO) in regards to the SINNOPHARM anti-COVID-19 vaccine the country received as a donation from the United Arabs Emirates (UAE). The 50,000 doses arrived in the island nation late last month.
The Seychelles Health Commissioner Dr Jude Gedeon informed the public that health authorities were meeting to finalize their roll-out plan for the countries vaccination process. The Commissioner warned though that "the effects of taking the vaccine will only be after the second dose has been taken," this means that it may take 3 to 6 weeks after taking the first initial dose of the SINNOPHARM vaccine for it to become effective.
It's speculated that the frontline health professionals will be the first to receive vaccines, However, the freshly elected head of state, President Wavel Ramkalawan, has communicated that he would lead by example and become the first to take the vaccine.
The Commissioner emphasized that the surest way of protection against the pandemic is and continues to be following the set guidelines such as the wearing of masks, observing a good hygiene and maintaining social distancing. "We each have to protect ourselves. This is the way we can break the chain of transmission and bring this pandemic under control in our country!" he expressed again during the press conference.
As of at 3 p.m. January 4, The small island archipelago has confirmed 98 active cases of COVID-19, 58 are locals which includes 6 health care workers. After discovering a hotspot in community transmissions last week, The country has experiencing an average of 12 new cases daily. With the country experiencing its first death attributed to the Virus on Sunday, a 57-year-old Seychellois man.